1.1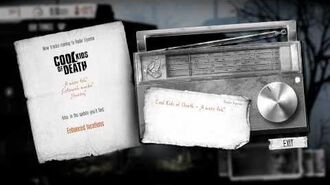 This War of Mine's first update adds:

Cool Kids of Death music in the radio Vysena (Polish alternative punk rock band)
new character setups
enhanced locations
new animations
bug fixes
1.2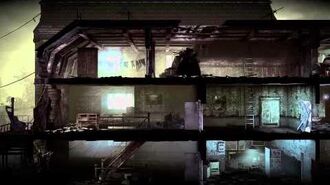 Added the following:
New shelter- randomly chosen when starting a new game.
Player can now select the starting group of characters. You will have bigger influence on shaping your story of civilians in war, making it more challenging or even giving it a totally new perspective. Please keep in mind that you have to play at least once to unlock this option.
Other Improvements and tweaks:
Some locations were enhanced
Some animations were improved
NPC behaviors were improved
1.3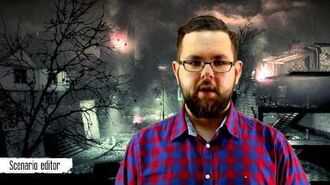 Added the following:
Scenario Editor in which you can write your own stories of civilians in war. Pick up members of the group, length of the conflict, weather conditions and more.
Character Editor where you can shape civilians, their look, skills, biographies and then play with them in the game. You can even add your photo and be a part of the story.
two new locations: Old Town and Looted Gas Station.
two new music tracks, designed for the night missions.
Ad blocker interference detected!
Wikia is a free-to-use site that makes money from advertising. We have a modified experience for viewers using ad blockers

Wikia is not accessible if you've made further modifications. Remove the custom ad blocker rule(s) and the page will load as expected.